A selection of photos and notes from my 60th birthday present , thanks to my wife and family for a great day out……………. A day spent at Brooklands Museum including the Concorde Silver Flight simulator experience.
Brooklands' Concorde G-BBDG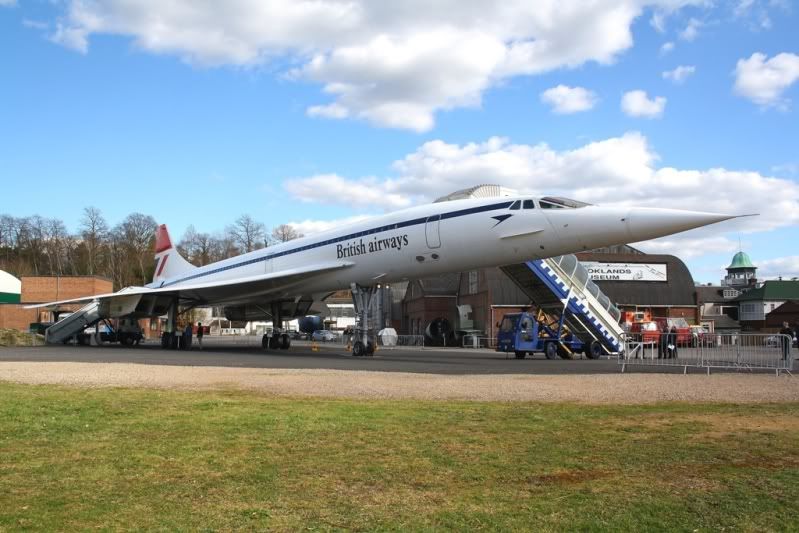 What would have been the highlight on any other day, me on the flight deck of Delta-Golf
Then the actual highlight of the day, flying the Concorde simulator. Firstly two taken with flash photography inside the simulator….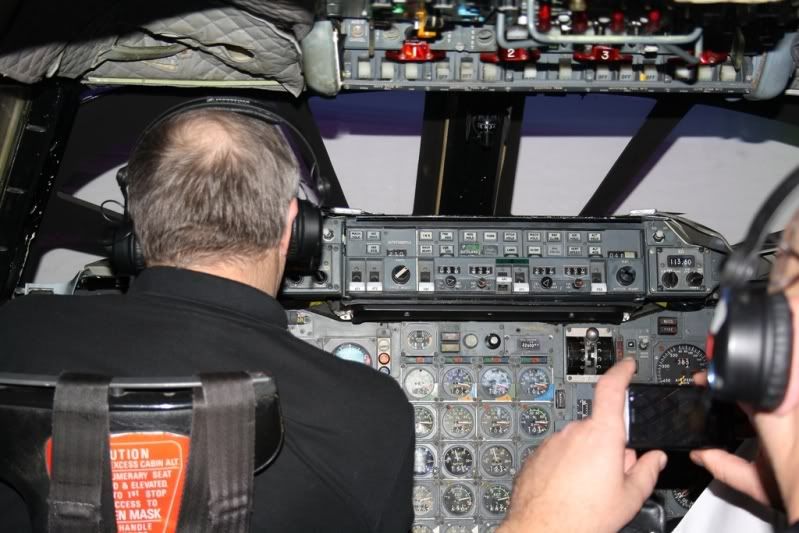 Then one without flash to give a better view of the outside simulator imagery, - my final approach to runway 27Left at Heathrow, I was quite pleased that I kept the aircraft round about the correct descent slope for most of the approach (note the VASIs are red and white – smug look on my face!), and ended up pretty much on the centre line as well!..
On the simulator flight deck with my instructor, Ian smith
A general view of the simulator from the rear, there are 2 display screens that show the simulator view and a general sideways view of the aircraft in it's live time flight attitude, then on the left are the simulator's computer controls with Gordon (Roxborough) monitoring the progress
Gordon taking a break for a photo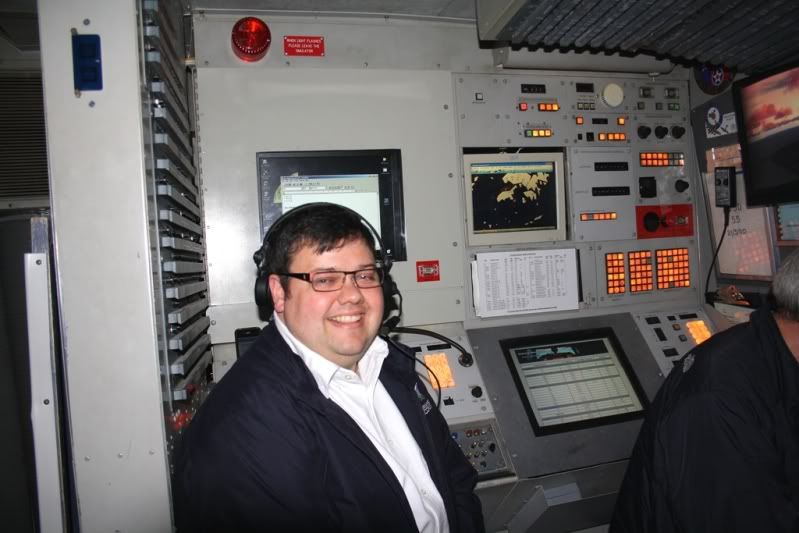 Many thanks to Gordon for taking the photos of me on the simulator, excellent memories of a very special day out. It was a pleasure meeting you at last .
Then outside me in front of G-BBDG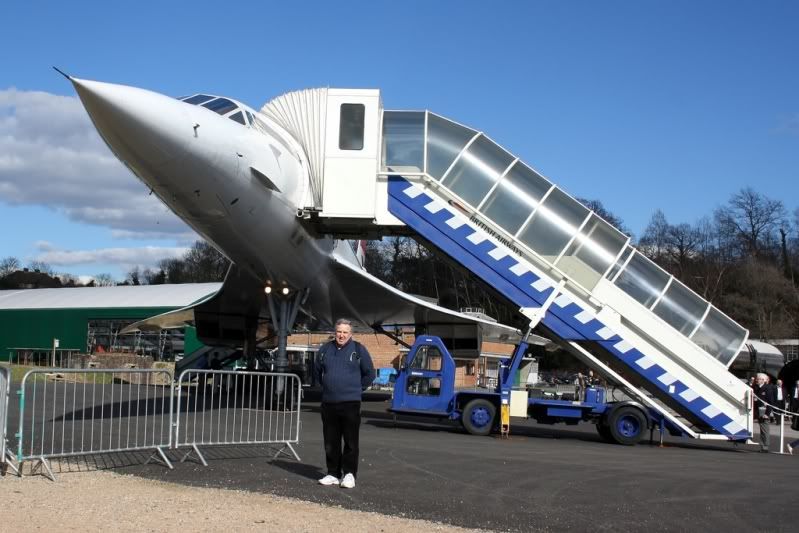 I've got to say the whole package was a brilliant experience, Brooklands is well worth a visit (not just for the aircraft but the cars as well) and there is so much to see. I went about 5 years ago and spent a whole day and only just saw everything, today I only managed about half of it but the Concorde experience package more than made up for the bits I missed. The staff on the package were brilliant and extremely knowledgable - thanks to them all especially to Gordon for recording the experience on my camera for me.